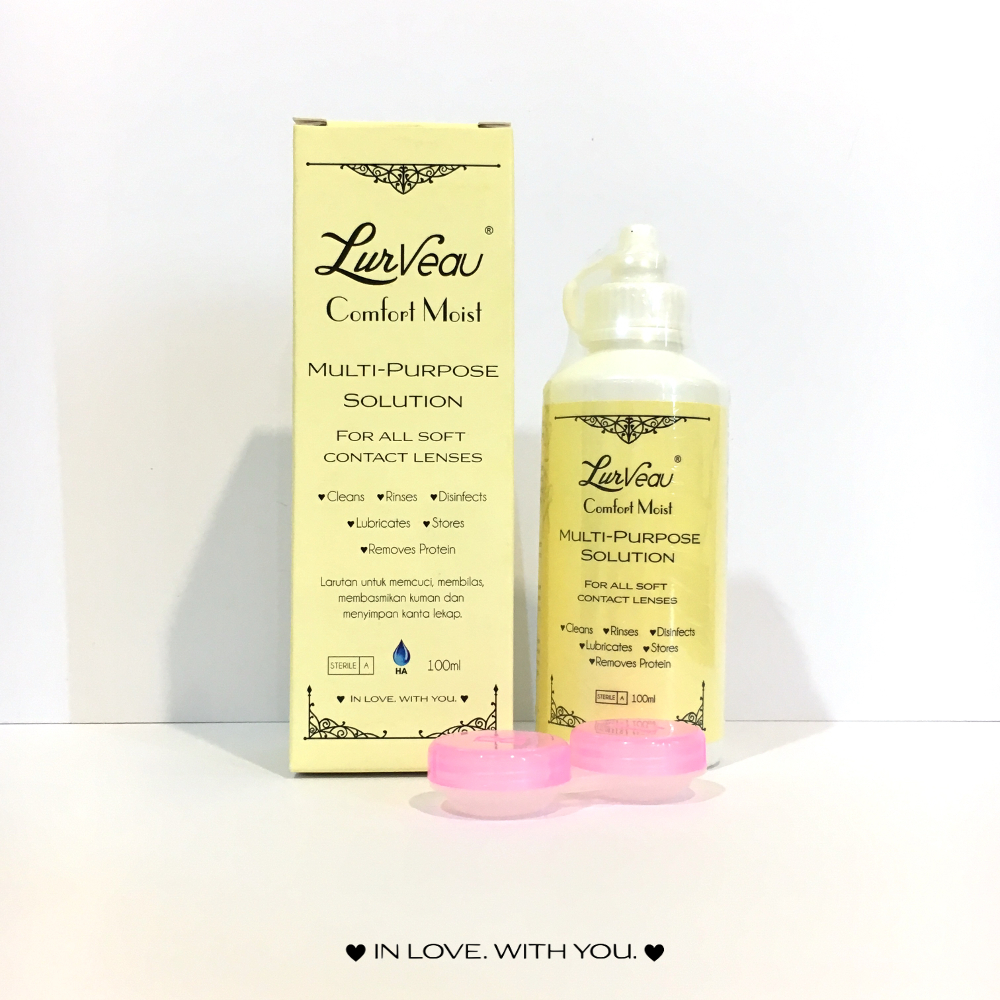 Lurveau® Comfort Moist Multi-Purpose Solution 100ml (1Box with 1pcs Lens Case)
Note: 1pcs random color lens case included in each box.
Why use Comfort Moist Multi-Purpose Solution?
For detailed lens care guide, please click HERE.
Cleans: After hours of wearing, your soft contact lenses need cleaning to remove any eye discharge, cosmetics and other debris that impairs lens comfort.
Rinse: Rinse your soft contact lenses multiple times after cleaning to remove the loosened debris.
Stores: When storing after wear, place your soft contact lenses in a clean lens case and fill up lens case with Comfort Moist MPS overnight. Do not top up the MPS but replace with fresh solution everyday to avoid growth of microorganisms.
Disinfects: Disinfecting kills any possible microorganisms on the lens.
Lubricates: For eye dryness and irritation, lubricate your eyes and rewet your lenses with Comfort Moist MPS.
Removes Protein: Comfort Moist MPS has a formula that removes protein buildup from your eye discharge on your soft contact lens.
---